"The FWD Powershottm allows you to measure the power and speed of your shot and the amplitude and execution speed of your swing. Analyze your performance, watch your progress and compare results with teammates. Start training today and achieve specific, measurable goals." – FWDPowerShot
In any sports, information and data is a useful aid in helping players improve. There are currently performance sensor already being using in almost all spots, yet hockey was always left behind until now.  A company based in Canada (Quattriuum) has launched what they call the FWD Powershot, a performance sensor for ice hockey. This device is placed right into the player's hockey stick and provides useful data to help them monitor and analyse their shooting speed and technique.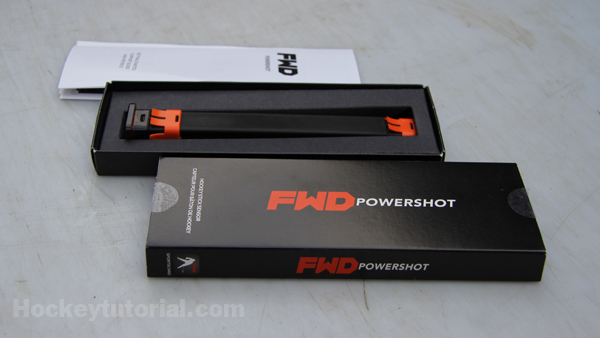 How does it work?
The FWD PowerShot can determine the speed of the stick, the duration of the shot from the start of the backswing to contact with the puck, the angle of the shot, the rate of acceleration, and the angular velocity. From all this information, the PowerShot is able to estimate the speed of the shot.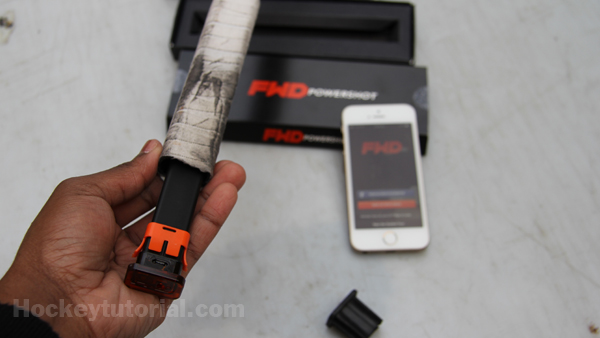 Your probably wonder how the information is collection?  The sensor inside the PowerShot pairs with any iOS device that has Bluetooth and displays the information on a downloadable (free) app, anyone using the PowerShot can view data in real time on the app. The incredible feature of the FWD Powershot is that even if the PowerShot is out of range with its Bluetooth partnered device, up to 1,000 shots can be stored on the PowerShot itself, the data will be automatically downloaded once the PowerShot is in range.
How does it App work?
The app itself works like a mini hockey social network where users can able to follow their friends who also have PowerShot. They are also able to share and compare their shooting speed and other stats with each other.
Overall thoughts ?
I think the FWD PowerShot is a great device. The idea of incorporating modern technology with hockey is genius. As a massive fan of anything techie, I love the idea of being able to see my shooting speed and stats on my iPhone and iPad. Without even sharing my information with my friends, seeing my shooting results encourages me to try and beat them. This device is the ultimate motivator for improving your shooting.