More options of high/top end skates in the inline market is something I know a lot of players will be glad to see. With CCM about to release the Jetspeed inline/roller hockey skate, we couldn't be more excited to see how these feel.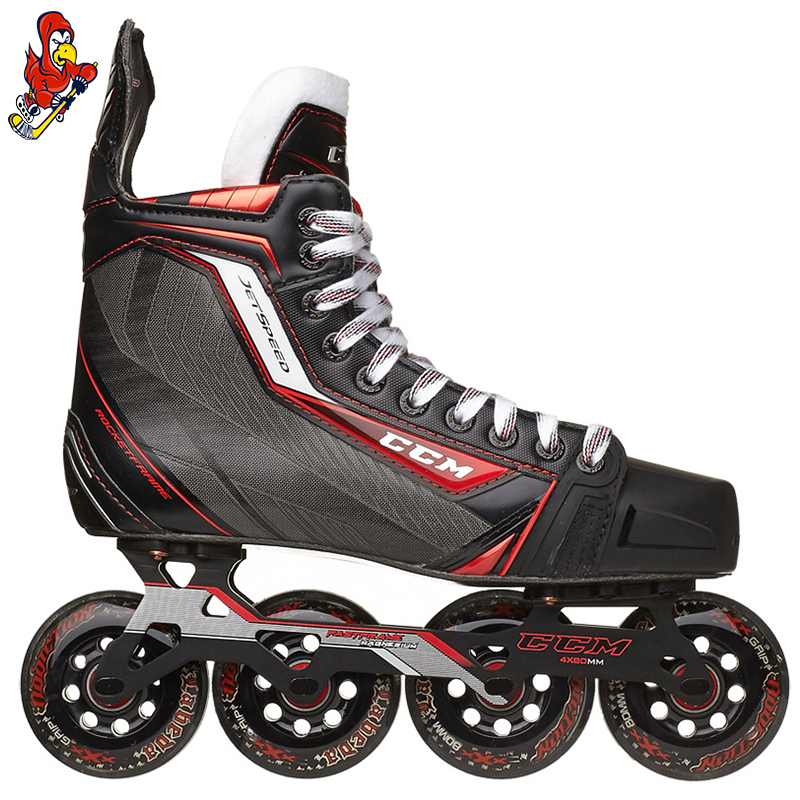 CCM's Jetspeed inline/roller hockey skates will be almost identical to its ice counterpart offering pro-level performance, stiffness and comfort. The skate utilizes a RocketFrame Composite Quarter Package with a SpeedCore 2 that showcases a reengineered and anatomical boot shape. With it's new contoured design we hope to except responsiveness like no other CCM roller/inline.
CCM's Jetspeed inline/roller – Chassis
The Jetspeeds feature CCM's premier magnesium FastFrame chassis, Labeda Addiction wheels and Swiss Lite bearings. This is attached to the new Lightweight Composite Force Outsole.
CCM's Jetspeed inline/roller – Liner
The JetSpeed skate uses a Dual-Zone Clarino Liner that we know a love for it's comfort and moisture management advantages. Both sides of the liner come with Durazone Abrasion Patches and Comfort Edge Wraps to enhance comfort, durability and relief from pain in deep turns or aggressive play.
The Jetspeeds will be hitting the stores late October 15. We hope to work on getting  video review/overview out as soon as possible. Keep your eyes peeled for that.