P.K. Subban of the Montreal Canadiens has made what the Montreal Children's Hospital are calling "the largest donation by a sports figure in Canadian history." P.K. will be donating $10 million over 7 years to the hospital "the largest donation by a sports figure in Canadian history." Subban is also going a step further by becoming their spokesman and to raise additional funds for hospital.
As an act of appreciation, the hospital will name their three storey atrium in honour of P.K. Subban on the 16th September 2015.
The 26-year-old Subban was joined at the event by Élise Béliveau, wife of late Canadiens legend Jean Béliveau and idol of P.K. Subban.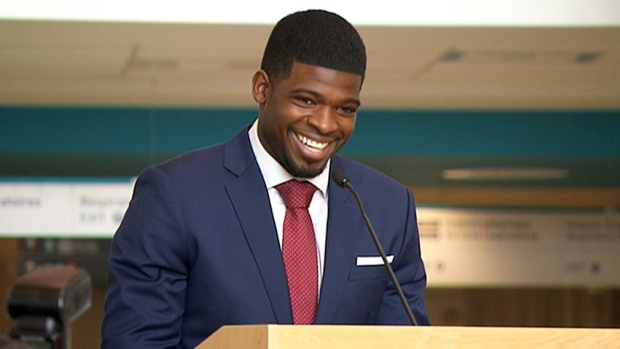 "It is really an amazing feeling to be here," Subban told the gathered crowd, via The Canadian Press. "I am proud to walk in the footsteps of my idol Jean Beliveau by giving back to the community and feel privileged to be able to help transform the lives of sick children and their families." – from Sportsnet.ca P.K. Subban 
The partnership will also see the creation of P.K.'s Helping Hand, a fund dedicated to assisting families financially hurt by a child's illness.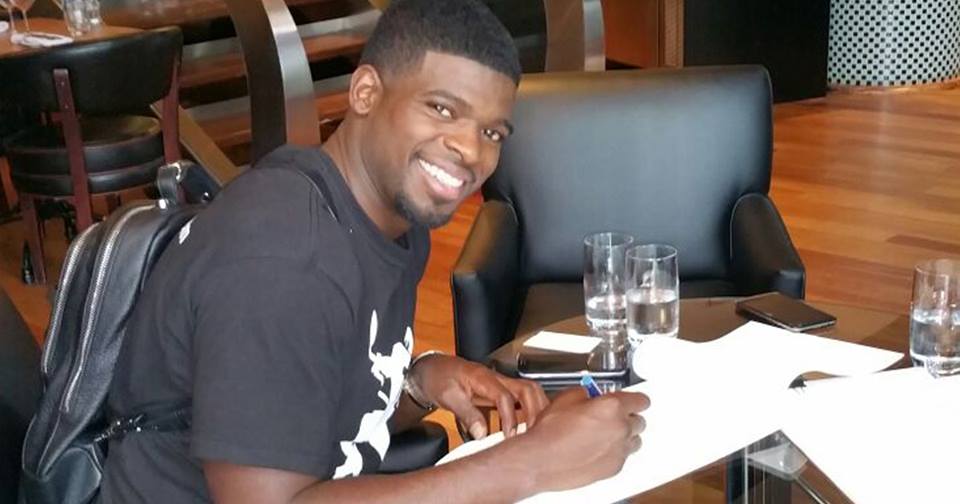 To put Subban's gift in perspective, the 10 million donated will encompass 12.5% of his NHL earnings over the next 7 years. Phenomenal acts of kindness from hockey players is yet another example of what makes our game great.
Visit PKSubban.com to follow P.K. Subban