A new hockey stick introduced to the world mid-late 2013 has been doing some rounds online. This new stick has been named "The Unbreakable" a new and innovative company called COLT Hockey has created what could be the next step in hockey equipment revolutions.

"The COLT Hockey team is composed of a group of self-motivated, passionate individuals who want to make a difference within the hockey community. As young hockey players, nothing was more depressing than finally getting your hands on a brand new stick only to have it shatter unexpectedly on your best shot of the season. Now, older and still in love with the game, we decided that our Nation's sport deserved a higher standard of equipment. In pursuing that dream, we came across PowerMetal and saw an opportunity to turn our pursuit into reality.
Follow us on Twitter and Instagram at @colthockey, and 'Like' our Facebook page at www.facebook.com/colthockey to stay up to date with news and progress updates throughout the campaign!
The PowerMetal Technology
The PowerMetal material strength is derived from its metal atom arrangement. For instance, in normal metals, the atoms form crystals or grains that are about 20 microns in size; in PowerMetal, those grains are 1,000 times smaller (i.e., 20 nanometres in size) – translating into a dramatic increase in strength.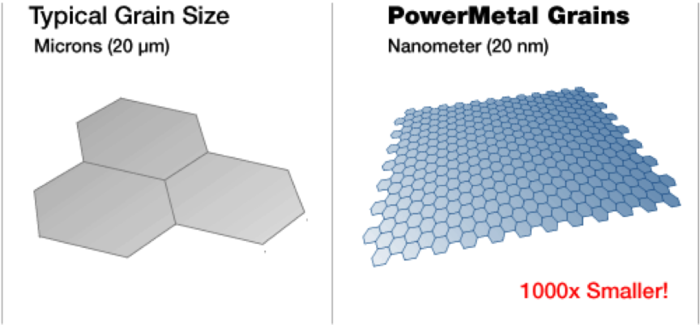 In a recent project, PowerMetal worked with Cervélo to make an ultra-lightweight yet durable composite bike fork. The problem with composite bike forks is that they get damaged in small crashes but do not instantly fail. Cracks grow slowly and then suddenly break without warning – usually at the worst possible time. This phenomenon is exactly what we have been observing in carbon composite hockey sticks for the last decade!

To put things in perspective, when a thin layer of PowerMetal was applied to a Ping-Pong ball, it was strong enough to withstand 200lbs –a feat that certainly caught our attention.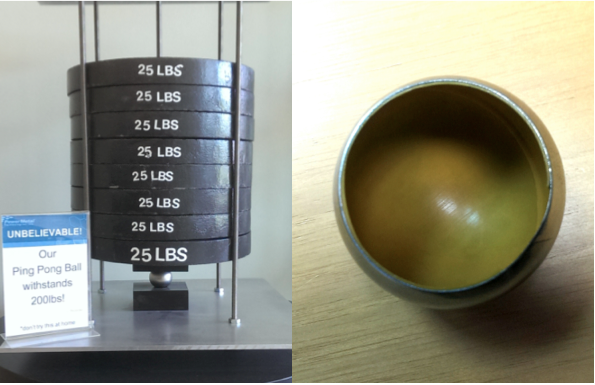 Performance:
Ultimately, the application of PowerMetal with a composite substrate engineered to reduce weight and optimize weight distribution will make the COLT the world's first hockey stick that performs at a high level while withstanding the high impact nature of the sport.
With the PowerMetal application, the COLT will be substantially more durable than a high-level composite, specifically allowing it to endure slashes, hits, and high impact shots without compromising performance. This, of course, means that the COLT is less susceptible to the natural wear and tear that diminishes a stick's performance over time; thus preserving the high quality observed from a new stick, longer.
In addition, the PowerMetal does not hinder the COLT's ability to flex – thereby maintaining the performance quality that elite hockey players around the world have grown accustomed to.
The COLT Specs! 
Initial Flex Offerings: 75 – 85 – 100
Curve Offerings: Curves similar to: 
Zetterberg (Easton) (PM9 for Bauer – Modano for Reebok) 
Sakic (Easton) (P92 for Bauer – Datsyuk for Reebok)
Iginla/Heatley (Easton) (P88 for Bauer)
Lidstrom/Getzlaf (Easton) (P02 for Bauer – Phaneuf for Reebok)
Drury (Easton) (P91A for Bauer – Spezza for Reebok)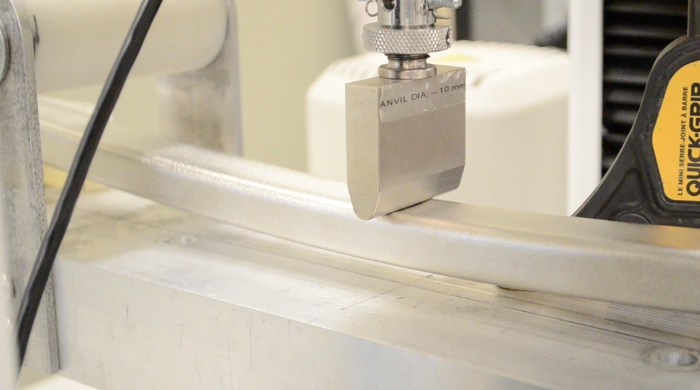 The engineering of the COLT has allowed for a product that provides performance matching of current elite hockey stick offerings, while providing enhanced longevity, durability, and a significantly reduced risk of unexpected, catastrophic failures, and we can prove it!
The COLT was put through thorough testing and the results speak for themselves. Below is analysis provided by our engineering partners at Integran/PowerMetal that show a direct comparison between the COLT and typical composite offerings after experiencing an impact equivalent to a typical hockey slash.
Our Product Offerings:
Due to manufacturing and production constraints, we will only be capable of offering the COLT in restricted SKUs, initially. The COLT Hockey sticks that have currently been produced demonstrate the most popular shaft-flex and blade curves presently found on the market. These SKUs are exclusively the 85-90 flex range, and the two most popular blade curves (specifically curves with the following general dimensions: i. mid-curve, round toe, 5.5 lie; ii. mid heel-curve, round toe, 5 lie.). These two curves are the most prominent within the market, and focus group analysis has been consistent with these findings.
The original COLT offering will have a black colour-way and will highlight the metallic composition unique to the COLT. The final shaft design is currently in development.
With your donations, and the eventual ramp-up of manufacturing and production output, we will be able to offer stick configurations appealing to each and every player's personal preferences. " – Information provided by COLT Hockey