A few more photos of the Bauer Supreme 1S Skates have surfaced. Take a look!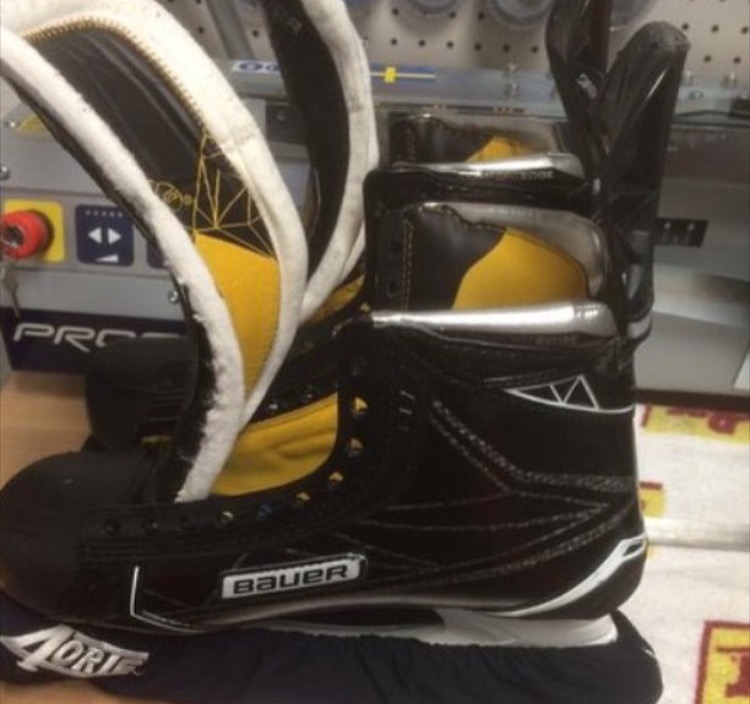 Features 
Holder and blade – The Supreme 1S skate will feature the Tuuk LS4 stainless steel sitting pretty on the Tuuk Lightspeed Edge holder.
Outsole – The outsole features full lightweight perforated composite which will provide great energy transfer. The perforations or holes on the bottom of the outsole will assist with moisture management.
Upper – The Supreme 1S skate features a 3D lasted Titanium Curv composite quarter package. The new design will not only aid with strength but also weight reduction.
The Supreme 1S Skate will also feature Total Edge Comfort (to reduce pressure at one point of the upper foot in aggressive turns)
Liner – The Bauer Supreme 1S skate features the 37.5 liner with integrated wear patches. The 37.5 liner works with your body to manage your moisture and temperature during play. The harder you work on the ice, the harder 37.5 liner will work to keep you dry. You'll also find memory foam ankle pads on the inside for added comfort and foot lock.
Tongue – We expect to see the Form fit lite 52oz or 40oz tongue with C-FLEX technology.  This will help add additional power to your stride. We'll also see the return of the supreme custom inserts to allow players the freedom of tongue stiffness choice.
Footbed – Bauer Speed Plate technology. This is Bauer's thermoformable footbed which increasing the contact between your foot and the skate. This will create numerous benefits, the most obvious will be better balance, added control and greater energy transfer.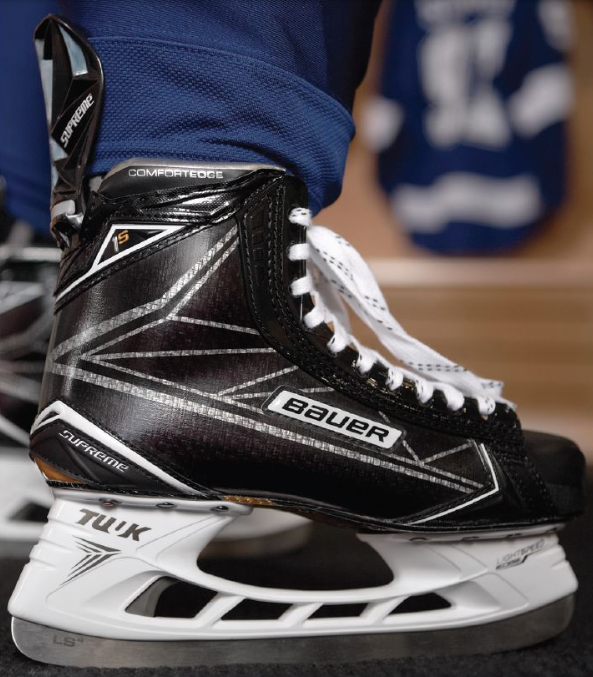 What do you think about the new Supreme 1S Skate? Will you be interested in upgrading to them? Or will this be the best opportunity to get a bargain on the current Supreme MX3 skates?