Detailed review of Z-Palm Gloves from TRUE Hockey. These gloves feature NEVER before seen replaceable palms!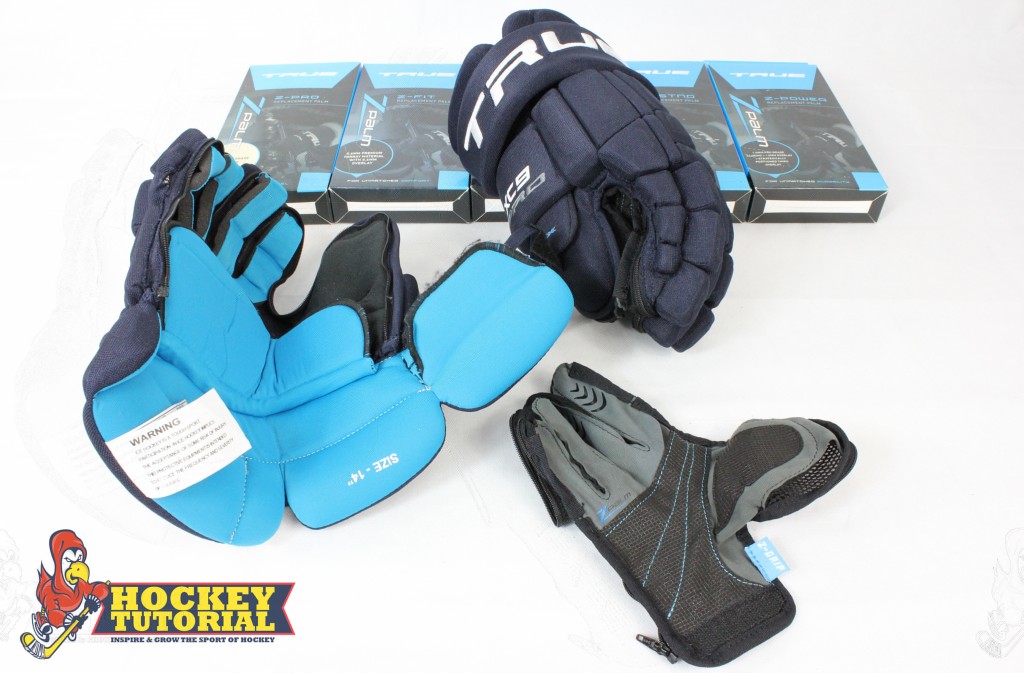 Details
FEATURING NEVER-BEFORE-SEEN INTERCHANGEABLE ZPALM TECHNOLOGY
ZPalm interchangeable palm technology allows players to effortlessly change the glove's palm with any of our four additional palm options within seconds, instantly transforming the glove to the individual player's game and needs.
Anatomical fit is designed to take the shape of the hand giving the player maximum control while maintaining full mobility of the wrist.
TRUEFLEXX lock thumb allows for optimal range of motion for the players thumb while maintaining fully protected against contact or hyper extension.
24mm PRO grade EPP foam with 1mm PE inserts provides more protection on contact than any glove on the market today.
Exterior shell in ultra-light weight nylon material for breathability and flexibility.
Flexible Cuff for optimized range of motion.
REPLACEMENT PALMS
PERFORMANCE OPTIONS AVAILABLE
All 5 replacement palm options are designed to fit both the XC9 and A6.0 models and can be interchanged back and forth between both models.
TRANSFORM YOUR GAME
The patented ZPalm system allows players to effortlessly interchange the glove's palms with any of the five additional performance options, instantly transforming the glove and optimizing it for the individual player's game and needs.
Simply line up the zipper on the palm with the one on the glove shell and zip it.
Follow the zipper around the fingers of the glove until you reach the end.
Once the zipper arrives at the end, simply pull the Velcro strap and attach it in position below the main cuffroll