How to make a hockey defender attack triangle training aid with an old stick and wood. HT Custom hockey jerseys and merchandise – https://hockeytutorialstore.com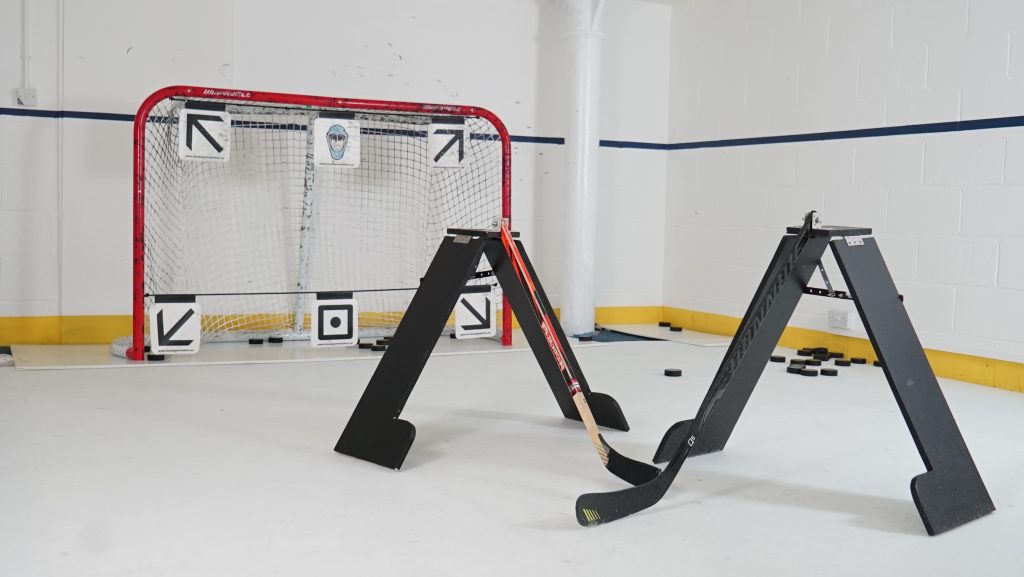 What we used:
M8 – 50mm bolt and nut for the stick
M6 – 25mm bolt and nut for back braces
Used 18 mm builder ply board.
16mm screws for brackets and hinges
75mm stainless steel butt hinges
Black quick dry satin paint (one coat)
Tools used or needed:
Jig saw, sander or sand paper, circular saw or hand saw, electric Philips/ cross head screw driver/ hand one.
Pencil straight level or long ruler.
Shifting spanner's or appropriate spanner's to fit the nuts and bolts.
Paint roller and tray, ( quicker drying time and coverage than a brush.
Overall sizes over the board/stand
Height 760mm (76cm)
"Boot size" 300mm (30cm)
"Leg width" 200mm (20cm)