What is the Hockey Wrap Around?
The Hockey Wrap Around is an off-ice stick protector that lets you use your favourite hockey stick on any rough surface without causing damage to the blade.
[youtube]https://www.youtube.com/watch?v=-f8mYYAkUjE[/youtube]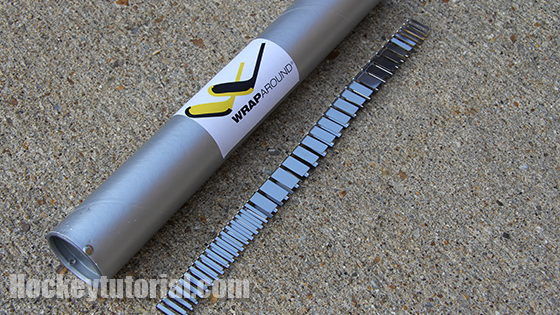 How does the Hockey Wrap Around work?
"The Patented design of the Hockey Wrap Around allows it to wrap and contour to practically ANY hockey stick blade shape" is what Hockey Wrap Around claim. I tested this concept on as many different sticks as I could find without any issues. It's flexible design allows it to "wrap" around a vast selection of hockey sticks. Here are some of the different stick blades I tried it on: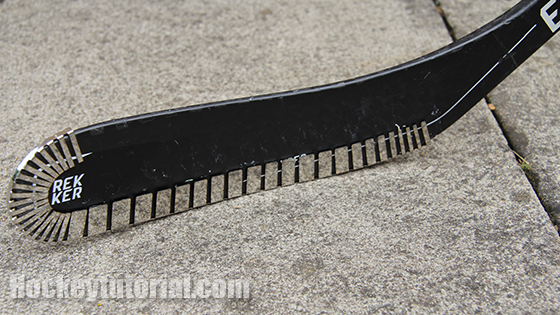 Stick blades
Left handed
Right handed
Square
rounded
P92
P91
PM9
P02
P88
It doesn't matter if you have a square or rounded blade, left or right handed, the Hockey Wrap Around actually seems to do what it says on the tin. – See more at: http://www.hockeywraparound.com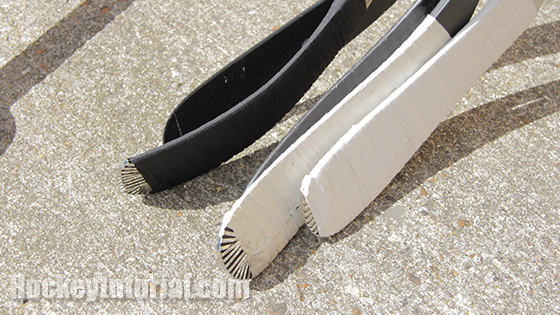 What can you use the Hockey Wrap Around for?
The Wrap Around can be used for stickhandling and basic shooting i.e: wrist shots, it's not been design to take repeated slap shots, this will break it down MUCH faster than using it as intended.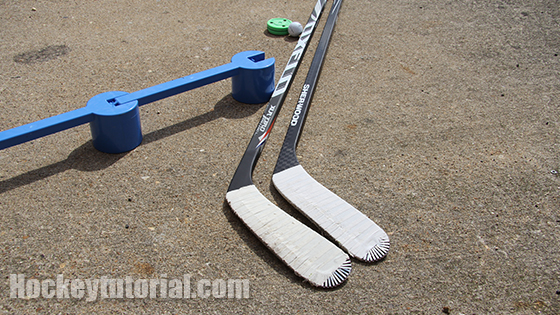 Hockey Wrap Around has really opened up stickhandling in a big way, I've always used a Green Biscuit and shooting pad to practice stickhandling. The issue as always been space, shooting pads are limited in space. Using the Wrap Around to practice has given me endless drills and limitless space to practice my quick hands.
How does the Hockey Wrap Around Feel ?
The Wrap Around will slightly changes the feel of your stick. It definitely adds more weight to the blade as its made from metal. It's total weight is 40grams which might not sound like much, but it sure is noticeable. After stickhanlding for around 5-10 minutes, you quickly adjust to the new weight and soon forget its even there.
Positives
Use your hockey stick on any rough surface without causing damage
Simple to buy
Design fits any stick blade left or right handed
Increases life of stick blade
Practice stickhandling anywhere
Low cost
Removable
Reusable
Tube can be used as case
Negatives
Has to be treated carefully when off hockey stick blade
Adds weight to hockey stick blade
You'll be using a lot more stick tape
Can't handle slap shots
Overall the Hockey Wrap Around has been a great training tool. The fact that stickhandling can now be performed anywhere without needed to use a shooting pad or ruining a hockey stick is excellent. There are as always a few areas that Hockey Wrap Around could look into improving, I would love to see a more durable version that can handle more abuse and slap shots in the future.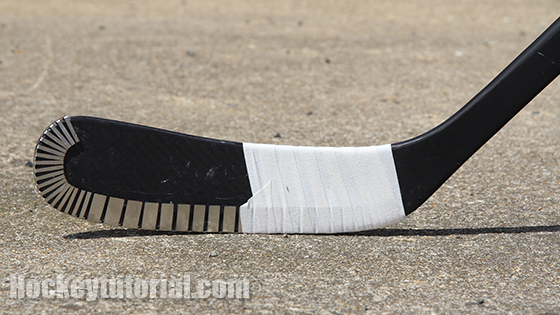 Would I recommend this product?
After using the Hockey Wrap Around for that last few months, I would definitely recommend it. It's applications are endless and for $19.99 or £16.00, it saves my £200 Sherwood EK15 from total distraction on the rough surface of the road. You can now use a Green Biscuit, Swedish Stickhandling Ball or any other off-ice training aid without ruining your expensive hockey stick blades. Well worth the investment!
Use code: HTUTORIAL at checkout to get $2 off any order!