We're all familiar with a standard, bulky, heavy and annoying (whether you like to admit it or not) over the shoulder hockey bag. Grit Hockey has taken it upon themselves to re-invent the wheel and its worked.
The idea behind their unique design is to both store and ventilate your equipment with ease in addition to making organising and transporting it much more convenient and practical.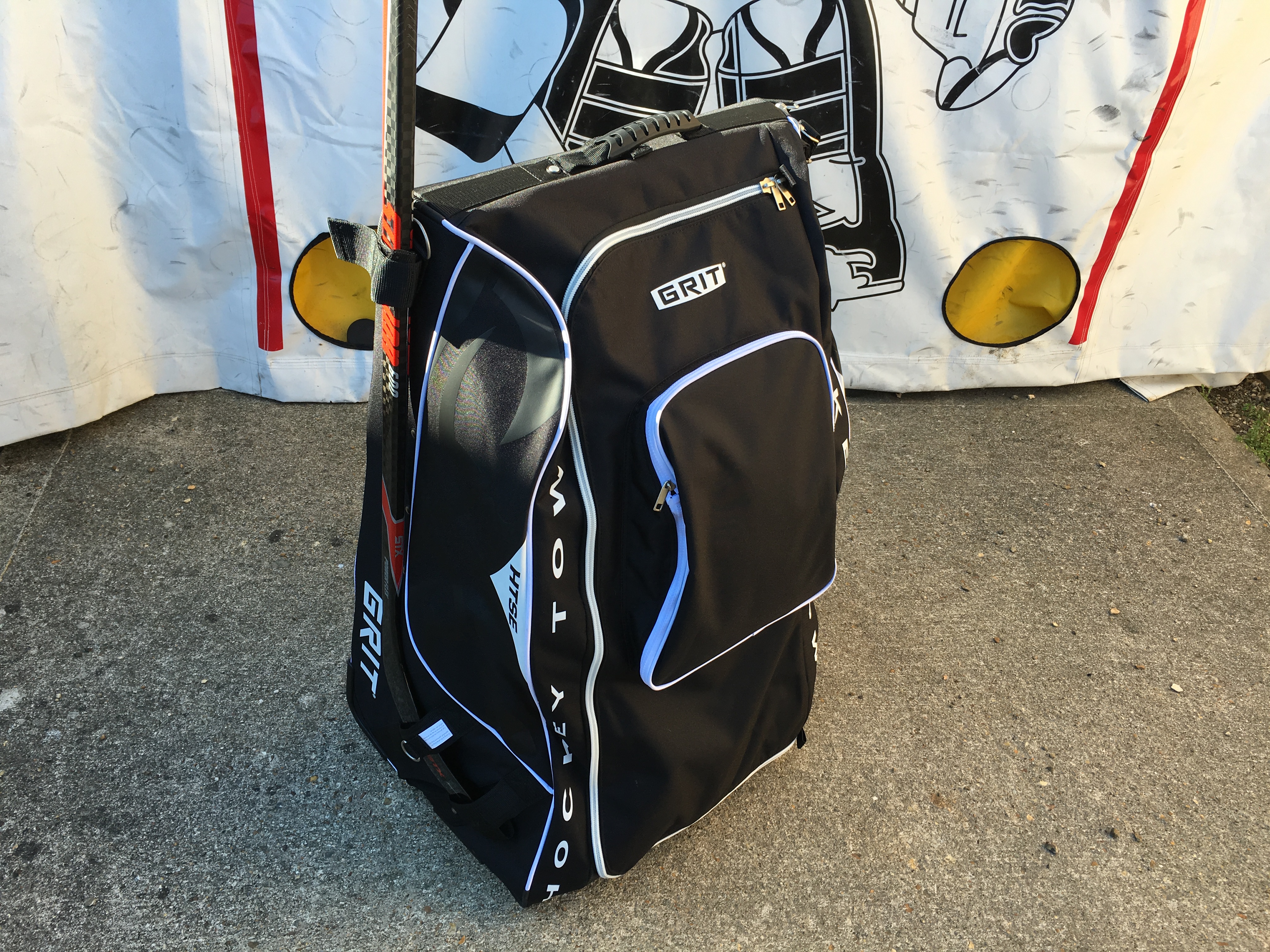 The Grit HTSE Tower Hockey Bag
The bag has a ventilation system that runs through the back of the bag allowing air to enter and escape helping your equipment to dry much faster than a traditional bag. Personalized shelves inside the bag for each piece of your equipment allow you to quickly and easily store your gear. (Also a handy feature if you are known for forgetting items each weak – I'm looking at you guy who forgot his skates somehow last game!)
The bag also features multiple pockets both inside and outside for easy storage of both hockey items (tape, wax, etc) and personal items (phone, wallet, keys, etc)
The Tower bag has also included a foot carpet. We all know rink locker room floors aren't the cleanest, having something clean and dry to set your feet on while getting dressed is extremely helpful.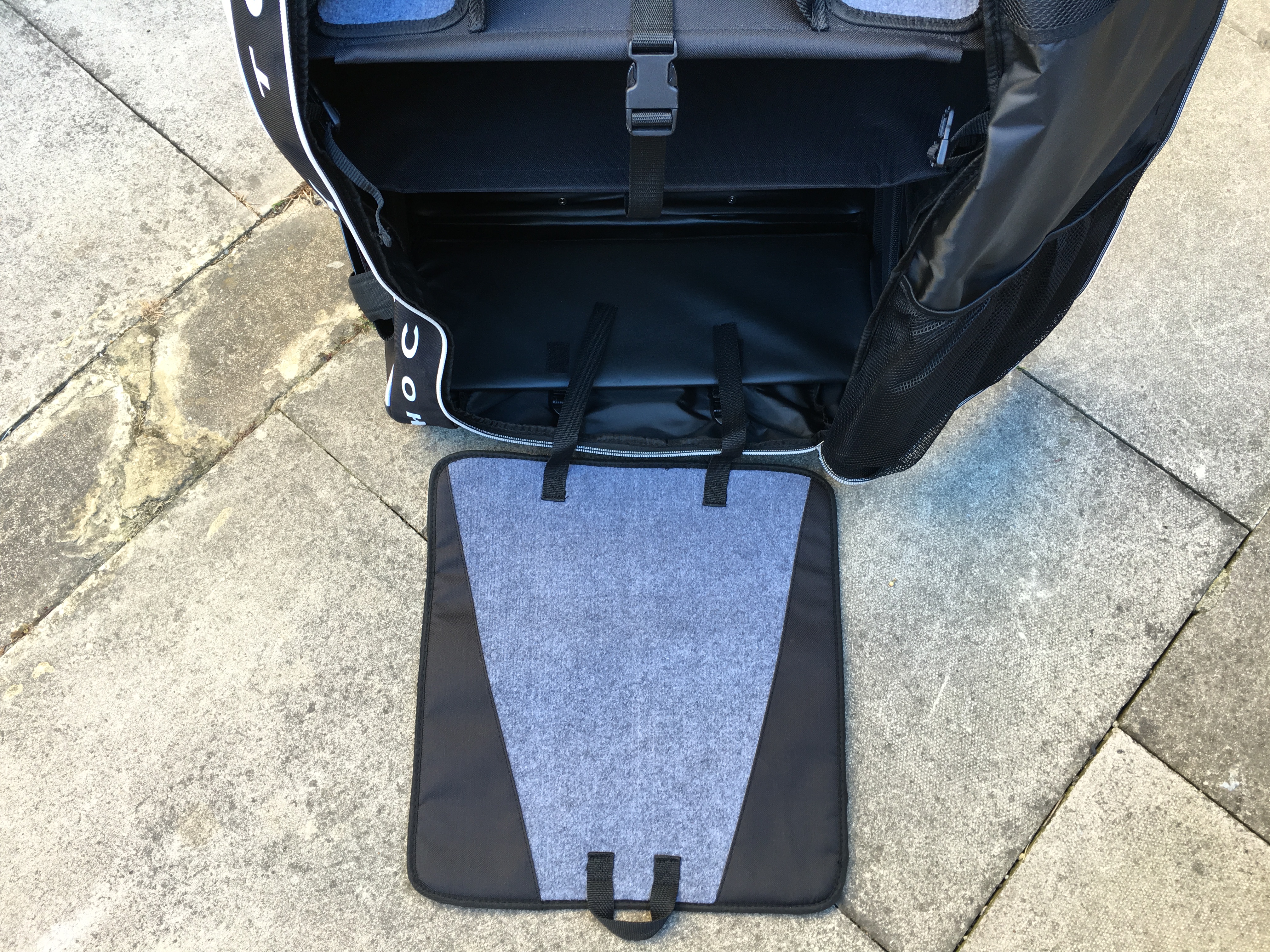 The HTSE also has a built-In blade ports secure your sticks to either side of the bag for easy transport.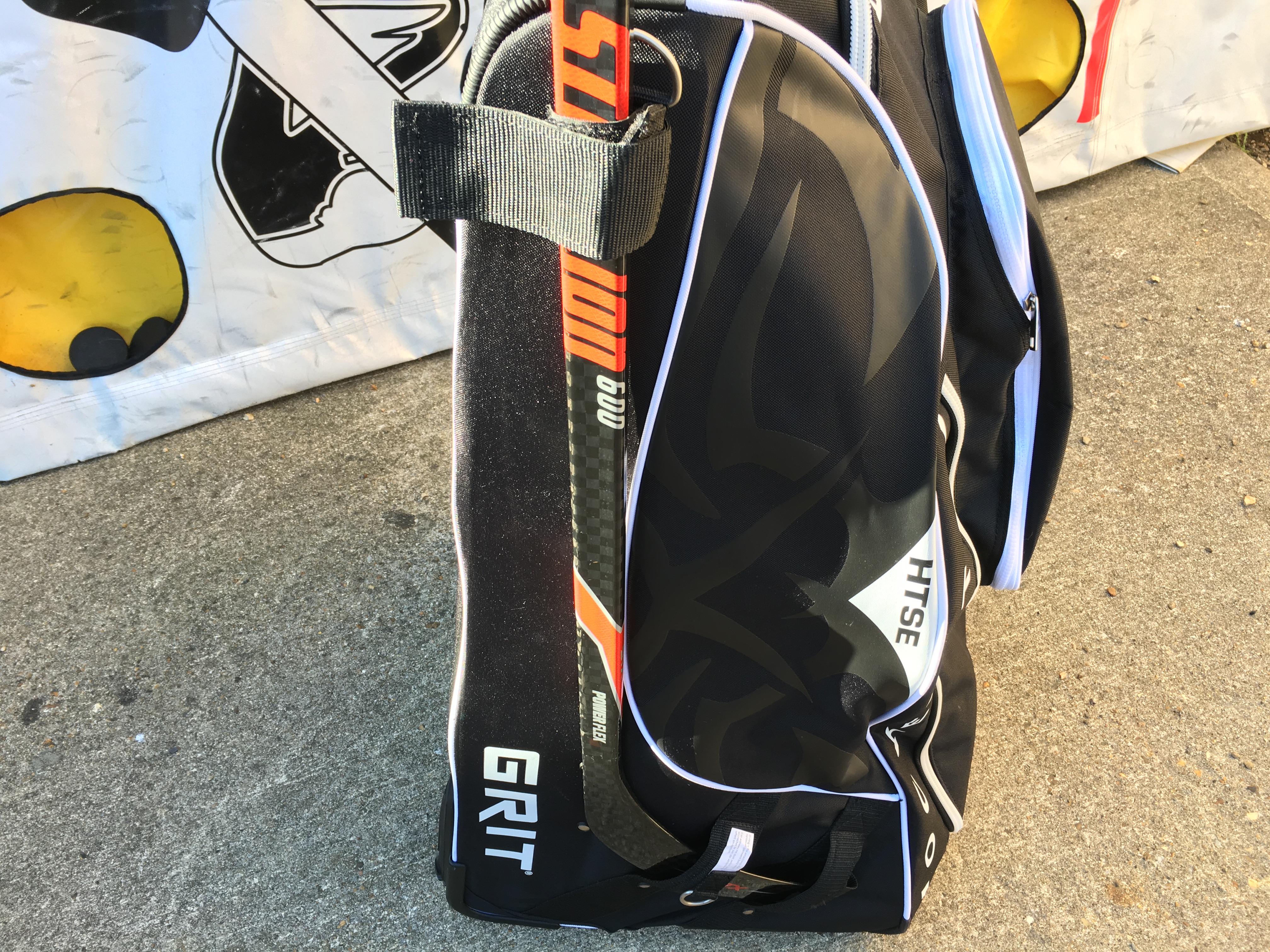 Another great feature of the Grit Tower Bags is the fact that it sits upright. This saves a great deal of floor space inside the locker room which not only helps those around you get ready. In addition this features keeps you from having to bend over to get into your bag which will make your experience easier as well.
This bag is highly recommended for young players, adults that often need to pack in a rush and/or players that don't ever take their equipment out of their bags.
Main Features
Upright standing bag makes it quick and easy to get ready. This design also saves space on the locker-room floor.
Internal shelves separate and organise all your equipment so that everything has its place.
Solid construction provides long lasting durability.
Large single front door gives quick and easy access to your equipment.
Multiple internal pockets make storing extras like tape and wax, keys, phone and wallet more convenient.
Large heavy-duty all terrain wheels make moving, pulling and turning the bag increasingly easy. It also holds up well bring dragged up and down stairs.
Built-In blade ports secure your sticks to either side of the bag.
Foot carpet to rest your bare feet on while dressing.
Integrated ventilation system to help dry equipment
Here are a few additional photos