Colt Hockey Stick
A while back we posted an article introducing COLT Hockey Sticks "A new hockey stick introduced to the world mid-late 2013 has been doing some rounds online. This new stick has been named "The Unbreakable" a new and innovative company called COLT Hockey has created what could be the next step in hockey equipment revolutions."
COLT Hockey Stick Use in NHL?
There are a few sceptical people that believe COLT hockey sticks will be looked over by the professional leagues due to their "rule breaking" properties. Some even go as far to say they are illegal?? The Colt Hockey Stick adheres to all regulations and rules. It's just a matter of time before we see COLT sticks working their way into pro teams all over the world.
COLT Hockey Stick Review
I'm excited to say that we have received the first generation of COLT hockey stick to test, review and share our findings with you!. In this article, I'll be sharing my first impressions of the stick named "virtually unbreakable" on a CTV Consumer Alert Segment. COLT Hockey have been able to create this incredible stick using a space age nano-material coating to increase durability while maintaining its light weight and flexibility.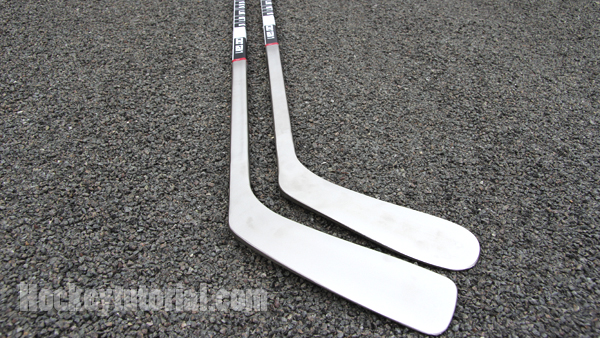 It's hard to find a bad angle of these sticks! they look fantastic !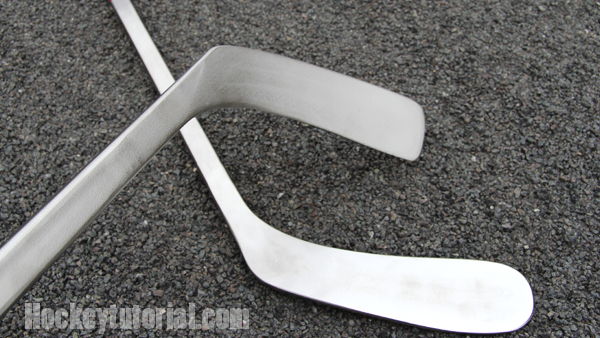 COLT Hockey Stick Weight 
Due to how the COLT Hockey stick is constructed, a fear of a heavy clunky stick is in the minds of all us consumers. Surprisingly, the weight hasn't been badly effected with the nano-material coating around the lower portions of the stick. The best way to base this was to compare and weigh the COLT against a regular high grade fully composite stick " The CCM RBZ" Here is what happened:
CCM RBZ Stick weight is 447 grams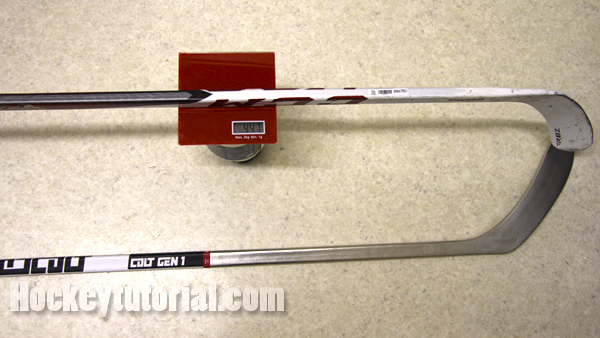 COLT Hockey Stick weight 497 grams (before the COLT hockey stick was cut down)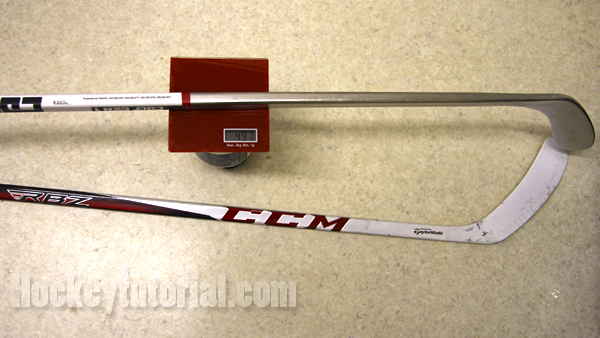 Once both sticks where the same length, the weight difference was 37 grams. Considering what COLT Hockey Sticks offer, 37 grams is a small price to pay.
COLT Hockey Stick Balance 
Considering the extra weight around the lower end of the stick, COLTHockey have done a fantastic job balancing this stick. Once in your hands, it doesn't feel like any different from a regular fully composite stick.
COLT Hockey Stick Appearance 
The graphics on the COLT Hockey stick are fantastic. Graphics and look should perhaps be the last thing we think about but come on, we all love great looking hockey equipment. I love how the nano-material is exposed with no attempt to hide or cover it up, it gives the COLT Hockey stick an incredibly unique and eye-catching appearance.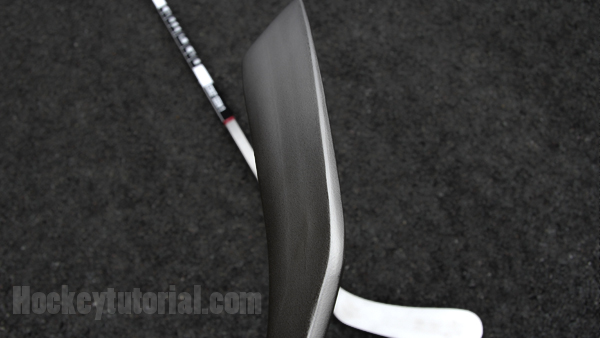 COLT Hockey Blade Curves 
Here is a list of the blade curve currently available as of the 19th March 2014:
C211 (Drury)
C121 (Lidstrom/Getzlaf) This is the 2nd curve I chose for the 2nd COLT I have.
C011 (Iginla) This is the curve I selected for myself.
C010 (Zetterberg)
C101 (Sakic) It's fantastic to see the sakic curve available.
/
COLT Hockey Stick Grip
Currently COLT Hockey offer a matte finish on their sticks, I'm sure in the near future we'll see a wide selection of grips offered.
Video review
Post your thought on the COLT hockey stick down below.